Kensington and Chelsea:
More than 500 lamppost charging points
---
The Royal Borough of Kensington and Chelsea was an early adopter of rolling out public electric vehicles (EV) infrastructure, installing their first public EV charging points in 2013.
Read our case study to learn how ubitricity is supporting the achievement of local climate goals through innovative EV charging solutions.
How it all started
In 2019, Kensington and Chelsea Council declared a Climate Emergency and pledged to be a carbon neutral organisation by 2030, with the plan for the whole borough to be carbon neutral by 2040. In early 2021, the Council also adopted the Green Plan, which focuses on five environmental priorities: achieving carbon neutrality and tackling climate change, improving air quality, tackling fuel poverty, minimizing waste, and protecting and enhancing biodiversity.
Reducing the carbon emissions produced by daily transport was a priority for the Council and, as part of the Green Plan, they pledged to improve the vehicle charging infrastructure so that all residents would live within 200m of at least one charging point by April 2021.
Determined to support electric vehicle owners and enable more residents to switch to EVs, the Council set out to install a robust charging network, including slow, fast, and rapid chargers . The goal was to make the switch to EVs as easy as possible for their residents.
Key Challenges
As most residents in Kensington and Chelsea do not have access to off-street or private parking, RBKC's main goal was to ensure that their residents could be confident in being able to charge their vehicles near their homes. With a limited budget, the Council wanted to ensure their planned charging network would serve as many residents as possible.
The solution was to provide charging points on-street. Adapting existing street light infrastructure into charge points meant that Kensington and Chelsea Council could save on installation costs.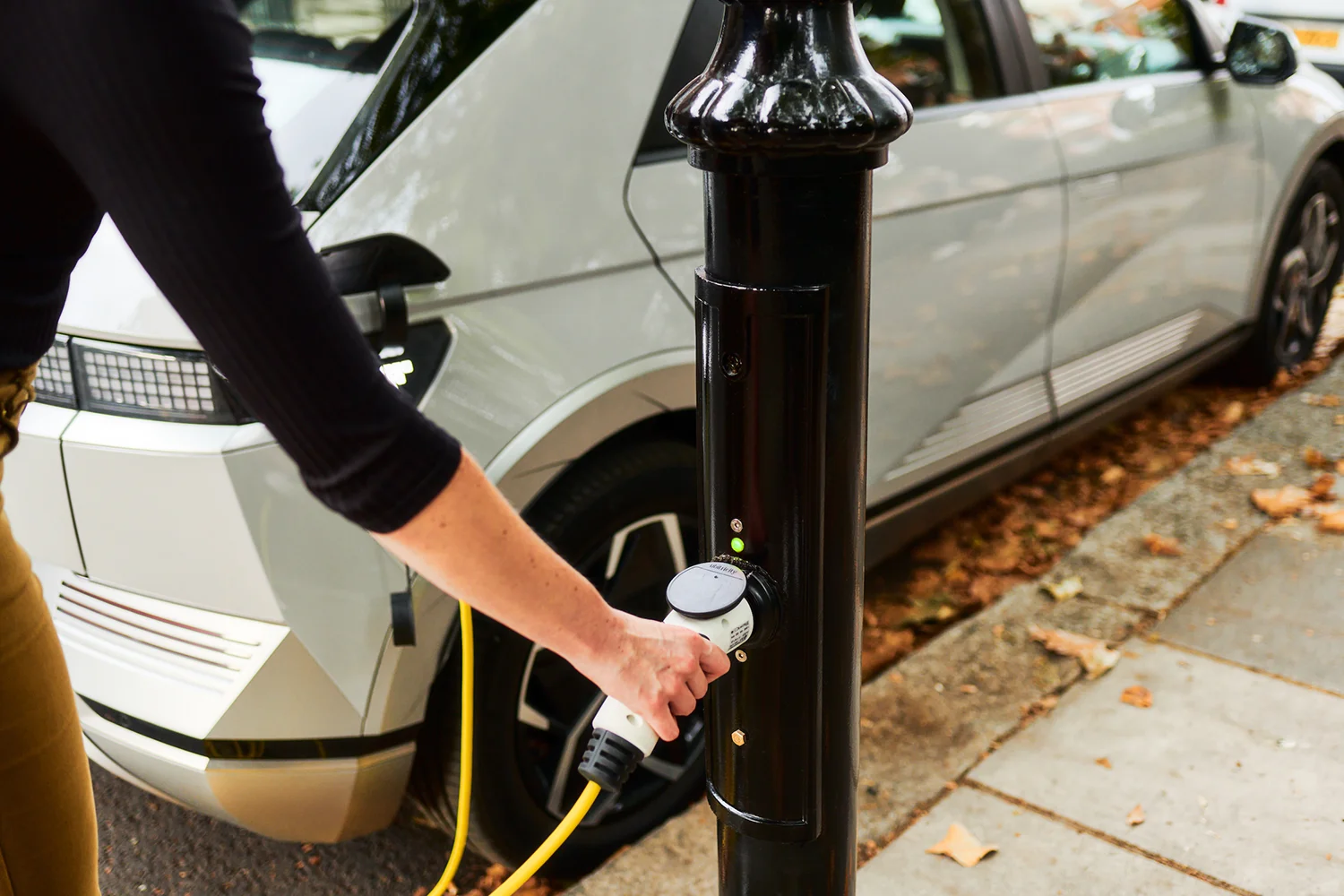 Units installed
Having launched initial trial of eight lamppost chargers in 2016 and receiving positive feedback from the community, Kensington and Chelsea Council decided to go ahead with a mass installation of ubitricity lamppost charge points.
The Council accessed both GULCS and ORCS funding as part of the project to fund the capital costs and installation of the charge points.
As of May 2022, Kensington and Chelsea Council have installed over 540 ubitricity lamp post chargers, alongside over 110 fast chargers, and three rapid chargers, meaning that practically all residents are within 200 metres of a charging point and over 94% of residents are within 100 metres of a charging point[1].
Conclusion
The Council exceeded its first 40% carbon reduction in 2020 and achieved a 50.5% carbon reduction in 2018/2019 from its own activities compared to the baseline year 2007/2008 (excluding the Council housing stock). The total borough-wide emissions decreased by 43.89% in 2018 against the 2005 and by 4.49% compared to 2017 which represents the highest percentage reduction achieved by a London borough in 2018. The Council has also introduced a parking permit policy to encourage residents to switch to greener vehicles to reduce air pollution.
Kensington and Chelsea Council have set ambitious targets to be a carbon neutral borough by 2040 and to meet the internationally recognised, ambitious air quality guidelines set by the WHO.
[1] https://www.rbkc.gov.uk/parking-transport-and-streets/visitor-parking-and-pay-phone/electric-vehicles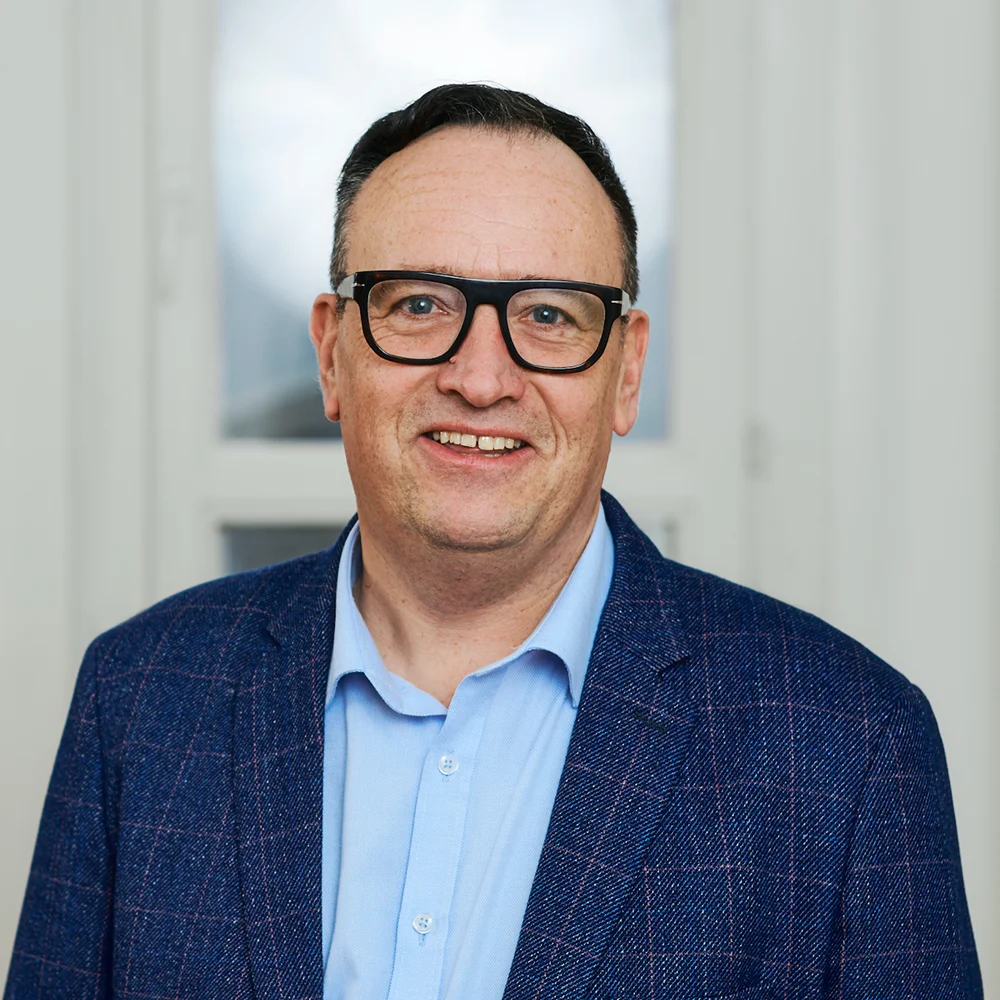 Stuart Wilson
Head of Sales UK and expert for public charging infrastructure expansions
Are you also interested in expanding your charging infrastructure?
---
In addition to Kensington and Chelsea, we have already supported over 30 other Local Authorities in expanding their local charging infrastructure.
Get in touch with Stuart and our team to discuss your options.
We look forward to speaking to you soon!